The boys and girls of Willow class have been talking about all the parts of their bodies and how they work. We've also been trying hard to get lots of exercise this week and make sure we eat healthily. There is a new food pyramid that the class will be learning about next week that details the balance that they require to eat well.


Our after school clubs will starting up shortly too. We had a visit from Alannah from drama club who played some really fun games that the whole class had lots of fun with. Alannah will be starting drama club next week and a note went home to detail the cost. It will take place in the hall.

Powered by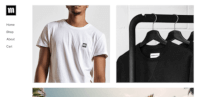 Create your own unique website with customizable templates.